Protect your organisation against exposure to risk with our bespoke Report Writing and Compliance Auditing service.

The risk report
with rewards
A robust compliance strategy is essential in preventing your business being exposed to risk, but it can also bring unexpected benefits. Research shows businesses that follow HSE's codes of safety benefit from a 28% improvement in productivity and a significant decrease in insurance premiums. This is something we can help you to achieve.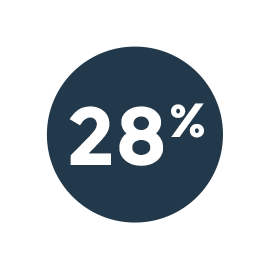 Improvement in productivity following HSE's codes of safety
Comprehensive
compliance auditing
Our comprehensive compliance auditing service will give you a detailed roadmap to achieving complete and sustainable compliance across every area of legislation. STICS will survey your organisation's risk exposure across all HSE requirements, and acting as Principal Designer will provide a detailed report including design method, risk management strategy and Health and Safety file.
Our monitoring service gives peace of mind your plans are being actioned on the ground. Using the STICS asset tagging system we can oversee every area of potential risk and ensure that your contractors, employees and equipment are fully compliant with HSE legislation.
HOW IT WORKS
Talk to one of our experts: